NEWS
27 October 2015
Juliet Landau takes a bite out of vampire genre with Joss Whedon, Tim Burton, Gary Oldman, Willem Dafoe, Robert Patrick, Anne Rice and many more!
Juliet, who played Drusilla on BUFFY THE VAMPIRE SLAYER and ANGEL, has launched an Indiegogo campaign for her new project A PLACE AMONG THE UNDEAD!!
She would love you to become a part of making film history and join the UNDEAD!!
A PLACE AMONG THE UNDEAD is a "first of its kind" in many ways. It is fast becoming the most definitive vampire documentary. It gathers the Who's Who of the genre, never seen before together in one film. It also provides a rare perspective… It's an insiders' view into the vampire phenomenon.
Already in the can (or should we say coffin!) are interviews with:
Tim Burton (DARK SHADOWS, NIGHTMARE BEFORE CHRISTMAS, ED WOOD), Joss Whedon (BUFFY THE VAMPIRE SLAYER, THE AVENGERS), Gary Oldman (DRACULA, HARRY POTTER franchise, DARK KNIGHT franchise), Willem Dafoe (SHADOW OF THE VAMPIRE), Anne Rice (INTERVIEW WITH THE VAMPIRE), Robert Patrick (WALK THE LINE, TERMINATOR 2, FROM DUSK TILL DAWN tv series), Charlaine Harris, (author of the books TRUE BLOOD is based on), Kevin Grevioux (creator of the UNDERWORLD franchise), Stephen Woolley (producer of INTERVIEW WITH THE VAMPIRE and BYZANTIUM), David Greenwalt (co-creator of ANGEL and GRIMM), Jim Kouf (consulting producer ANGEL, co-creator GRIMM, writer NATIONAL TREASURE films), Cole Haddon, (creator of NBC's DRACULA), Tom Holland (creator of the FRIGHT NIGHT franchise), Mariana Klaveno (TRUE BLOOD), Steve Niles (creator of 30 DAYS OF NIGHT), E. Elias Merhige (director of SHADOW OF THE VAMPIRE), David J (BAUHAUS), Madeline Smith (Hammer's TASTE THE BLOOD OF DRACULA, THE VAMPIRE LOVERS), Kim Newman (The ANNO DRACULA series) and Caroline Munro (Hammer's DRACULA AD 1972, CAPTAIN KRONOS - VAMPIRE HUNTER.)
The movie transcends the traditional idea of a documentary. It's a tapestry with interlinking narrative films inspired by the conversations.
Juliet and her husband Dev were self-funding the project, but it has grown beyond all expectations. Legions of the undead who want to be interviewed are multiplying daily! They are rising from the catacombs of Transylvania to the lovelorn halls of High School.
Juliet is DYING to make the film that you want to see!
You can become a partner in creating the most definitive vampire documentary ever made! Be a part of a making film history and become Immortal with Juliet!!
To quote DRACULA, "We are strong, each in our purpose, and we are all more strong together."
The link to join in bringing the UNDEAD to life is: http://igg.me/at/theundead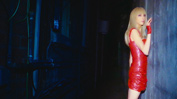 Be a part of making film history! Join the UNDEAD!!
»Get involved!
---